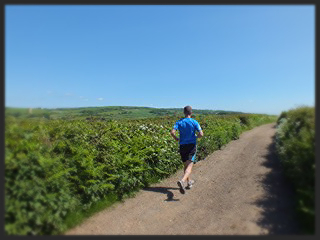 About Matt
I have had a passion for sport and fitness from a young age, playing football and running whenever and wherever I could! From this simple start, I went on to represent the Isle of Wight at both Junior to Senior levels at 100m and 200m sprints, competing at the International Island Games in 1995. I also became a member of Bembridge Cricket Club and Shanklin and Sandown Golf Club and represented the Isle of Wight in senior level field hockey. At the age of 16, my desire to improve my physical strength for athletic purposes led me to take up weight training which improved my performance as well as my confidence in my own ability.
My love of sport and fitness took me to Brunel University where I went on to gain a 1st Class BA (Hons) degree in Sports Science. Injury resulted in a desire to improve my knowledge and analysis of health and fitness training led to a subtle change of direction from competitive sports to more general fitness and body conditioning.
Having seen the amazing improvements that general fitness training gave me, I developed a passion for helping others to achieve the same positive results and embarked on a career in the health and fitness industry armed with the skills, knowledge and experience I had gained myself. I am continuing to develop my training methods and re-evaluate my knowledge to reflect this constantly developing industry in order to give you the most up-to-date sessions available.
Experience
I began as a fitness instructor at an independent gym in Kent in March 2000, progressing through to the positions of gym supervisor and onwards to gym manager the London School of Economics and Political Science (LSE). These jobs have enabled me to hone my skills as a Personal Trainer, offering sessions to clients ranging in age from 15 –70 years and to various nationalities and ethnic backgrounds.
When the management side of the position started to take time away from being able to help and support my clients, I decided that the time had come to move on and set up my own business- thus allowing me to train clients in the way I felt would most benefit them on a more personal level.
I have helped many people reach their Optimum targets- and I also strive for my own! Some of latest experiences include:
Completing the BUPA Great South Run raising several hundred pounds for 'Help for Heroes',
Sports massage and support work with Morvelo Basso Racing Team - a British-based cycle team in the UK
Support work at Pearl Izumi and Tour Series races and in the team training camp in Mallorca.
Kinesiology taping at CSSC events.

Currently building up to competing in the 'Mallorca 312' - a world-renowned cycle event - in 2017.
Qualifications
1st class BA (Hons) degree in Sports Science

Dip. FTST (Diploma in Fitness Training and Sports Therapy: including for PT, Circuits, Body Massage, Sports Massage, Sports Therapy, Nutrition)

Dip. ST ( Diploma in Sports Therapy from the International Institute of Health and Holistic Therapies)

Pre and Post

Natal

Exercise (Premier Training)

Medicine Ball Training (Premier Training)

Core Stability Training (Premier Training)

Extreme Kettlebell Instructor (Optimal Life Fitness)
Olympic Weightlifting Instructor (Optimal Life Fitness)
Performance Enhancement Specialist (NASM)
Total Pad Work Instructor (Premier Training)
Studio cycle instructor (Premier Training)
RockDoc Level 1 Certified (Rocktape UK Ltd)

First aid qualified

Fully insured

Member of Register of Exercise Professionals level 3 (REPs member)
I know what it is like to want to achieve your OPTIMUM potential and be the best you can be, both in sport, general health and fitness and in life. It requires determination, will power and a clear goal. These are prominent statements in the world of competitive sport and performance. However, they also apply to everyone whether you are just starting out or training professionally...
matt@optimumtraining-lifestyle.co.uk
07872618782